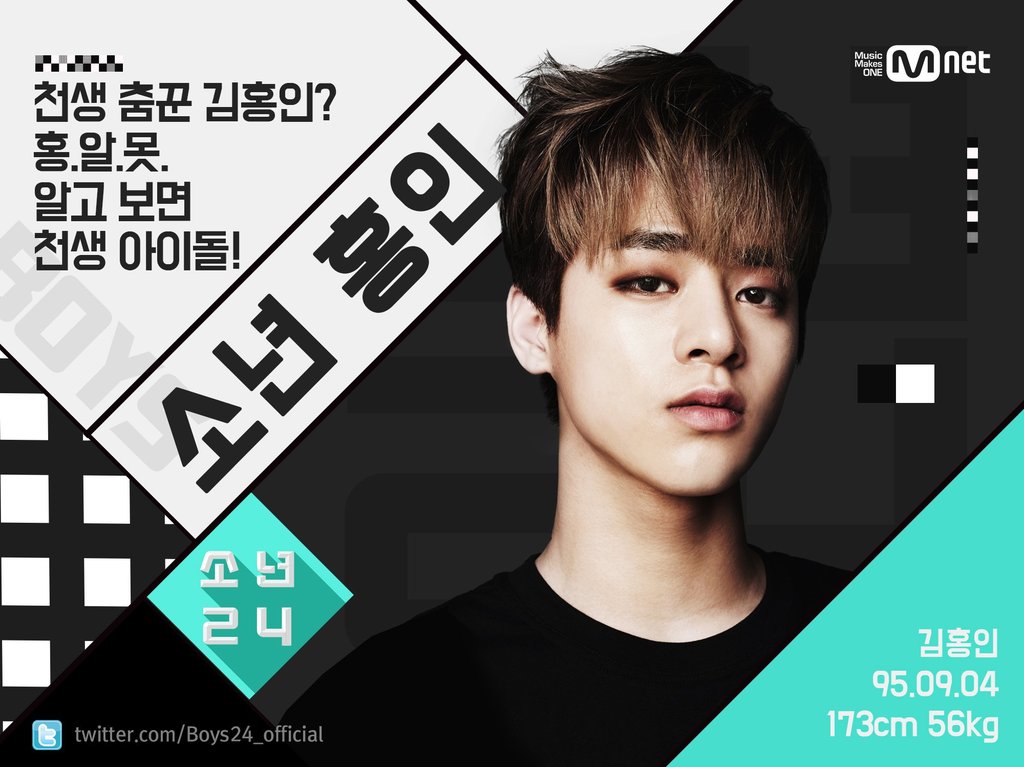 Let's begin with: God, this boy will be the end of me so prepare for a long post.
With the success of Produce 101, Mnet is really keen on making more money, this time off of boys. I know Boys24 isn't the second season of Produce but the format is similar enough to compare the two. I was pumped for this, then I watched episode one and while I enjoyed it I realized I didn't like boys in big quantities. So the show hasn't really gotten me hooked yet. I watched recent performances and to be honest they weren't great. Boys24 has a lot of work to do………..HOWEVER this post isn't about the show. It's about one particular contestant on the show who stole my heart with his talent.
That boy is  Hongin. I don't know much about him, bar whatever is written in his profile. However I didn't need to know much because when I saw his dancing I knew he'd be my favourite on the show, for him I could continue watching this show for definite. And it all started with the "Rising Star" music video.
Hongin (and I will happily gif it) is the spinning boy in the "Rising Star" music video. I won't lie most if not all the boys appeared to be very talented in that. But as it came out before the show aired, no one stood out to me…..then he happened. Obviously my next step was to find whatever I could about him.
So apparently Hongin was on a dance show called "Dancing9". I'll be real, I haven't watched it and I don't know anything about it but I did watch videos of him dancing on it and BROOOO….the boy got moves. He's seriously a dance machine. The first video I watched was the dance to "Be My Baby". It wouldn't be a stretch to say he out-danced the girl and my love for him grew.
I watched a lot of other performances he was in, pretty much anything I could find while waiting for the first episode of Boys24. He was great in all of them. I have to say his dancing team was amazing too. I will have to get myself to watch Dancing9 because I love watching good dancers. There was one performance I liked in particular. That was the Kung Fu one, because god it had me at the edge of my seat.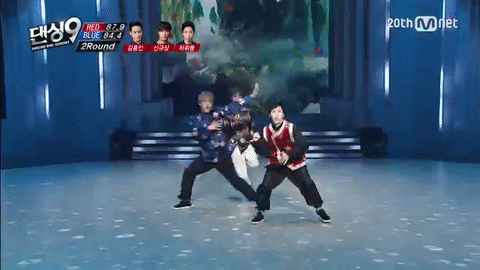 Now onto the current show. He didn't disappoint. His dance to "Chandelier" had me in tears the first time I watched it. Everything from his facial expressions to movements was so on point. I still get emotional watching it. I re-watch it every few days and I'm wowed every time. To get a little sad, Hongin actually has a hearing disability, therefore his singing is weaker than the other boys. It's not his fault and it's incredible he can fight it to try achieve his dreams but it shows. However I think his dancing alone makes up for that.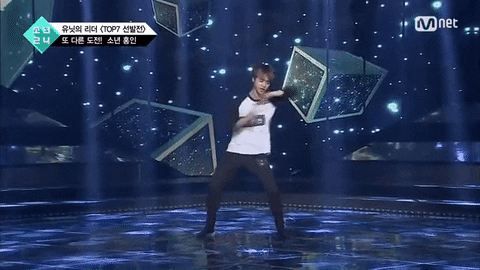 Lastly as I briefly mentioned at the start the performances I've seen so far were not great. I don't mean the individual ones which had some gems, but the group ones where they covered songs by popular idol groups. Those were disappointing. So although Hongin was in the "Warning Sign" performance I'm leaving that out…….please forgive me.
This post is purely meant to be an appreciation post for this wonderful dancer. I'm not really encouraging the watching of the show here, but if you're interested in boys striving to achieve their dreams then enjoy watching and keep an eye out for Hongin. Although while I think it'd be a good opportunity for him to get exposure, I can't help but I think being in a boy group would be a waste of his talent.
---
This came out much longer than it should have. I'm sorry but I honestly love him to bits. Are you guys watching this show? What do you think? Who are your favourites so far?