Let's begin with: Who would have thought extras could have such an impact?
I am quite an easy going person when it comes to music. I rarely hate anything and most Kpop songs I come across make it onto my playlist, however even I have my limits. "Deepened" was one of those rare songs that I just really don't like. No matter how much I try I can't it through the whole thing. Needless to say I was a bit reluctant about this comeback. However once again I was positively surprised.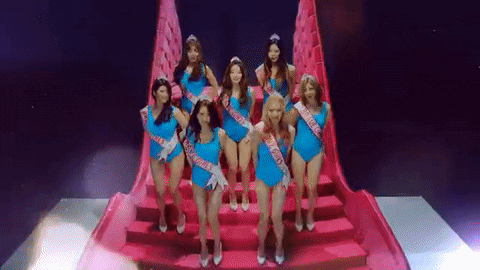 The song itself is super fun. It's positive and energetic. The chorus is incredibly catchy. The rap is well executed too. The only part I'm not very fond of is the "I'm a foxy girl…etc." chanting but even that gets stuck in your head after a while.
However I don't think I would like the video as much if it wasn't for the music video. Firstly, I'm a fan of each member having their own, distinct set and costume to make each girl unique and easier to identify for new listeners. Therefore the little set ups everyone was in were totally my style. The outfits were great too, bordering between fun and incredibly sexy, as I'm sure was the plan.
My favourite was definitely the nurse lady, whose name is Yuna if I remember correctly from my extensive research, aka just looking up the members online. Not only was she super pretty but her facial expressions drew me in.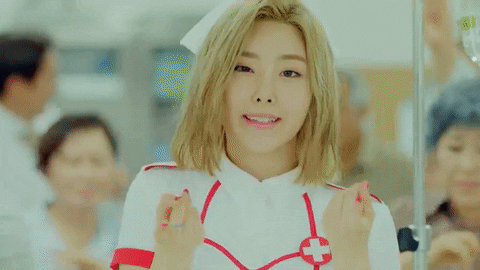 So, the dance. It was nothing spectacular or incredibly difficult. It did however represent the theme of the song, high heels, in a fun and sexy way. Actually that's probably how you could describe this whole song and video.
Lastly, the extras, like I mentioned in my opening the extras definitely boosted this video, from "pretty good" to "oh my god this is so fun and great". Of course the girls did great but from the old people dancing in the hospital, to free office workers, to overly serious ballerinas to that one guy in shorts…..the whole video had so much energy. I could watch it over and over just for those people.