Let's begin with: The story of pretty boys, evil Minho, amazing dance moves and horrible socks.
I don't know Romeo well, I didn't really like any of their previous songs either, but this was good. Very good. The video was interesting. I enjoyed the concept a lot. As  have said before mystical concepts are among my favourite things in this world. My favourite part was definitely the dance moves. The formation, sequences, synchronisation….it was all perfect. I also love how the dance was edited so that the boys were dancing to mirror images of each other. That was cool…..but you know what wasn't cool? THOSE WHITE AND RED SOCKS….OH MY GOD. This is a Kpop video not an elf workshop in Santa's village. I don't know why but I hated those socks. The rest of the outfits were cool.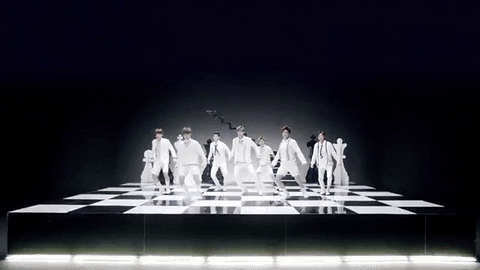 I did mainly check out this video for Minho (my dear bias in Shinee) so forgive me but I will now have my moment of fangirling. BLESS HIS SOUL, HE LOOKS SO CUTE AND YET SO COOL AND HE APPEARS TO BE EVIL BUT I STILL LOVE HIM YEESS. There done. Him jamming out like a conductor was definitely my favourite part. The idea of this crystal ball man playing the boys like chess was cool. However I'm glad the Romeo boys got most of the spotlight, it's their song after all.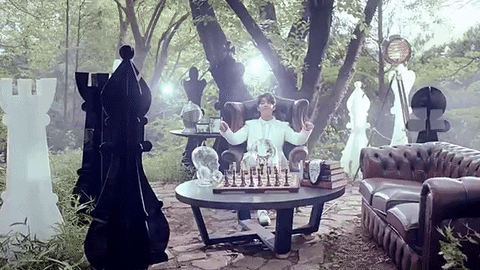 As for the song, well it's catchy, especially the chorus. It is better accompanied by the music video because together they create a full image, but i can stand on its own.