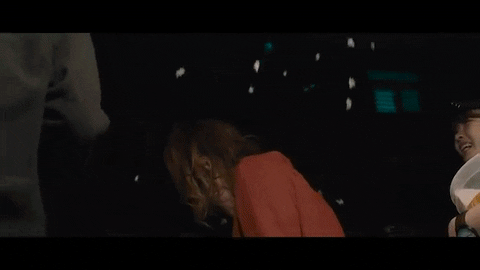 Let's begin with: Strong women making good music? Well that's just my style
Today I'm starting off with my favourite song on the list. This trio was something I needed without knowing. Ha:tflet is my favourite in WG and her voice is unique and one of my favourites in Kpop. I don't actually know who Younha is but she difinitely brought it in this song, and I've always liked Cheeta's style so no complaints there either. The chemistry in this video was amazing. Ha:tflet's acting was incredible. Of course the whole theme and set design was interesting and well executed as well. It's almost like the two ladies are Younha's evil side that wants to get revenge coming out.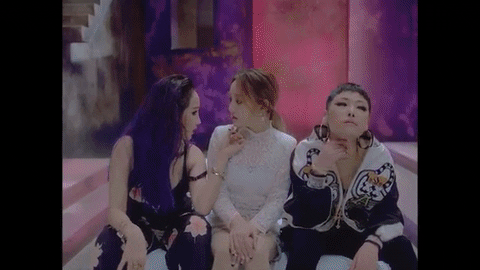 As for the song, firstly I have to say I adore the lyrics. They're fun but don't hold back and make you want to go fight all disloyal men out there with your girl crew. The voices go well together and the backing track is just pumped enough that you can sway along to it when you're doing your make up in the bathroom and singing into a brush.
This is by far my favourite Kisum song. I have liked her rap style and musicality for a while but she hasn't had a song that really pulled me in. This is finally it. The second the song started I was smiling. It's just so cool and relaxed but incredibly fun and exciting. You want to go on a city adventure while listening to this. The cute voices and the shouting ad-libs make it even better and fuller.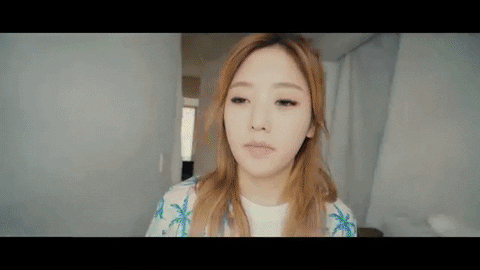 The video was simple but it embodied the feelings of the song perfectly. Kisum looked super fresh and fun. The scenes were nothing spectacular but gave a good feeling to those watching. I also liked the mix of photo and video. This is definitely a summer jam. Also the Nutella had Polish writing on it which made my little Polish heart happy.
Sophia Pae is not a name I have me before so I know very little about her and judging by the views you guys are on the same boat. However I know one thing for sure, this song is great and her voice is even better. I don't know much about vocals and technique but her voice was suiting to the song, incredibly enjoyable to listen to, and smooth even at high notes. The song was similarly smooth.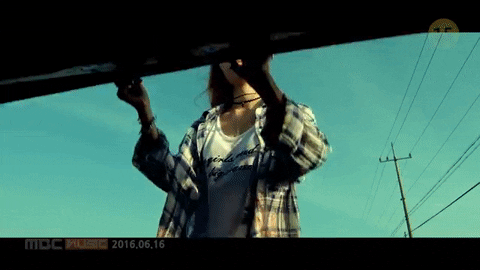 This is a typical leaving the guy behind song which is funny because apparently her last song was "Still Into You", so I'm glad she has moved on. How did she move on? Well she clearly killed the guy and stuffed his body in a carrier bag. I quite liked the the man was never shown and most of it was her driving but the story was clearly shown.
Now that I look at it DIA's song doesn't really fit the whole "strong woman" vibe the rest of the songs seem to have. However even cute girls have incredible strength, be it in competing on a dumb Mnet show or in friendship and love as the video shows us. We have a video of cute love towards a boy in a setting full of bright colours with a mix of dance that is both powerful and incredibly adorable. Perfect girl group mold right there.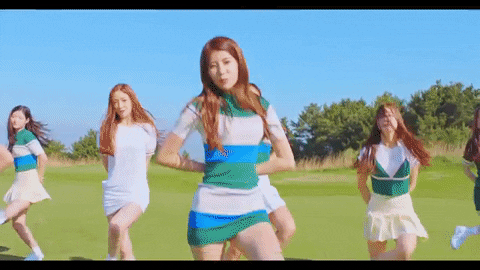 The song is lively and upbeat. It fits the whole girly image of youth and first love. It's different than the debut but I like it a lot. The vocals were sweet, dripping with honey, but in the best way possible. The chorus is catchy as well. Also thumbs up to my girl Cathy on both of her rap parts.
This is the first of the two debuts I will be talking about today. The fact this is a new group means I had no expectations or ideas about what this could be. Was I pleasantly introduced to the group? Well yes. It was a good song, nothing out of this world but it was enjoyable. I've always been a fan of electro sounds so the instrumental is totally my style. Ignoring the terrible English grammar the chorus is pretty good too. I do think the vocals need more vocal though. In the first and second verse something seemed off in the mixing of vocals and music. I'm not sure if it was on purpose but I didn't like it much.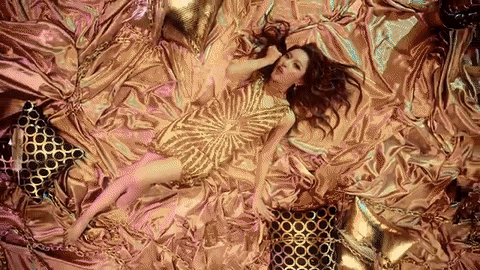 The video didn't blow me away either but it was very well done. I liked all the sets and I have to say for a rookie group from an unknown agency the sets were plenty and well designed. Not only was the background visually pleasing, the girls looked incredible too. I think I found my bias but I don't know her name so I'll just gif her and I'm going to watch out for more from this group.
Lastly, another debut by someone who was once a pretty successful cheerleader. I can't really explain why I like this song so much except for the fact it just makes me feel good. It's one of those trashy songs that I really shouldn't enjoy but I want to listen to on repeat without getting bored. The girl can sing (as shown by her other song that I won't talk about) but here her voice is incredibly squeaky and high pitched. I do have to say thee chorus is pretty good and catchy…so  is the rap for some reason. It's one of my favourite parts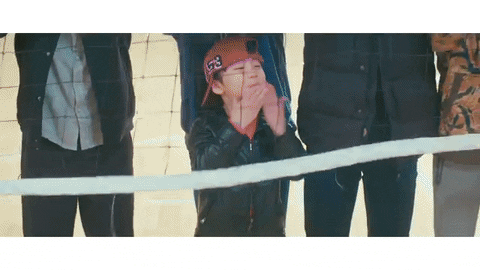 The video was not bad at all. It was actually very well done. We have our stunning lady beating people in sport, intertwined with some very addictive dance moves. There's also some good scenes of humour in relation to the old man. Overall a good debut.
---
I'm a bit late (and by bit I mean very) with some of these songs but hey I finally got around to them. Have you heard these? Which ones are your favourites?