Let's begin with: Dasom has proper lines, someone please inform the news outlets.
So the teasers may have looked like persian carpet advertisements and the make up was a little too identical but that didn't stop me from being excited about this comeback. And boy was I right. This song sounds great and the video is beautiful. This might just be my favourite Sistar song to date. Well it's no surprise, as they say, it isn't summer with Sistar.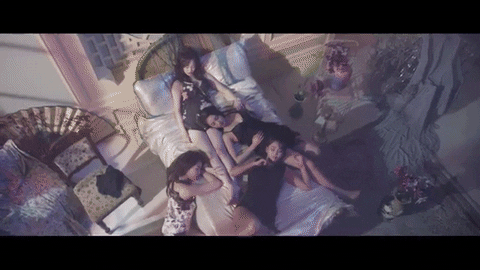 Let's start with the song. I have to say it wasn't what I expected but it surprised me in a good day. I could tell with the teaser that it wouldn't be the poppy "Touch My Body" sort of song but leaning towards the "Alone" direction. I'm pretty happy with this because while it isn't a party song, it's pumped up, powerful and feminine. A song to which I can imagine myself dancing around my room while getting dressed up.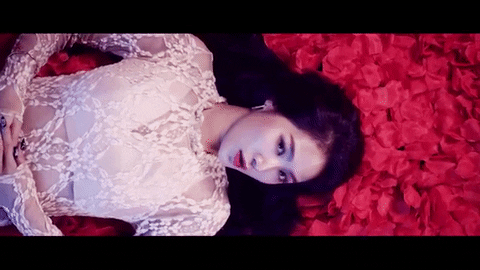 The instrumental caught me off guard in a good way, especially the start. The sort of jazzy feel of the brass instrument and the electric feel which gave me a sort of soft rock vibe really drew me in. The drums and base further in were also on point. Everything about the instrumental is perfect. The vocals follow that along nicely. As always Hyorin and Soyou stunned me with their beautiful voices. Dasom actually has lines which made me smile since she's my bias. The rap by Bora, while short, was good too. The butt shaking break down (as you can't have Sistar without some butts) was pretty fun.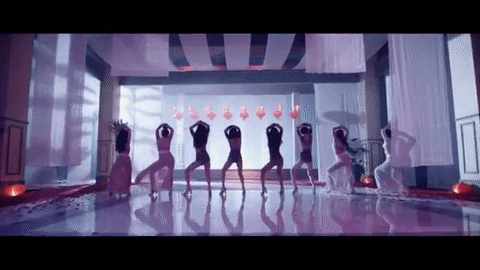 The video was..well….sexy. Incredibly sexy. There's no other way to put it. However while there was a lot of exposure and sensual movements, the video managed to stay classy. The girls owned their sexuality, and made it powerful and pleasing to the eye. Everyone also looked incredibly well. Especially Dasom. From her smile to the back tattoo scene everything about her was perfect. The scene where she blew the smoke….WOW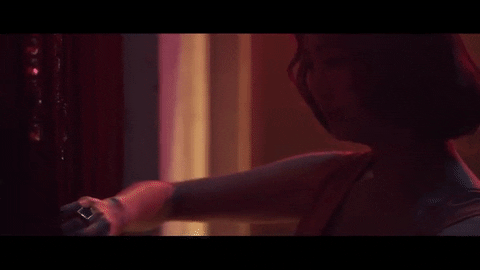 The sets were simple but pretty looking. I'm not sure what the theme was but they all seemed to fit that theme.  I particularly liked the stairs which turned out to be a paiting because that was a cool illusion. There were also a few cool details. Such as Bora cutting her hair and the lantern beside Dasom falling. I can also easily say that the interaction between Bora and Dasom on the bed stopped my heart for a moment.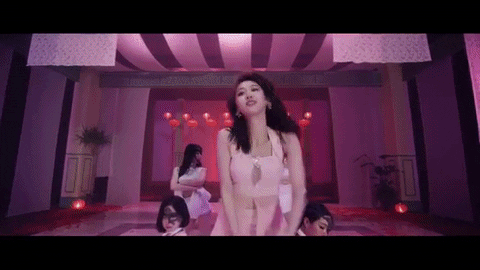 The dance was the usual Sistar. Some body rolling, a bit of the previously mentioned butt shaking. I do have to say I like the use of the curtains the backup dancers are holding. That was a nice touch.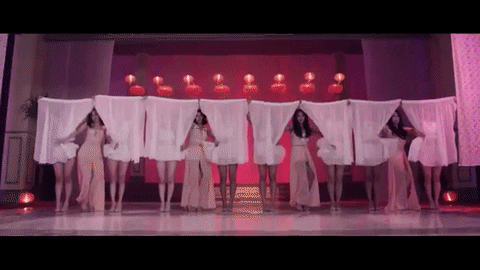 This will definitely be a song I'll spend the rest of my summer listening to. I have to say I really fell for it.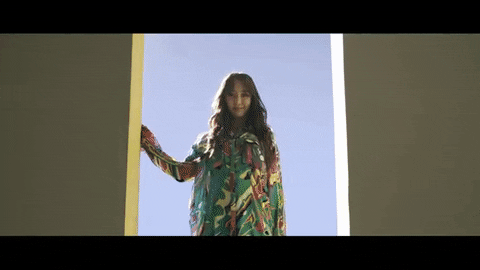 ---
The last praragraph might have been me just looking for an opportunity to use that gif but it's really true. So what do you guys think? Do you prefer the more energetic and bubbly sistar or is this classy song your type?